Escape to Nature Meets Self-Care: Maximizing Wellness Goals at HóZhó Spa
At HóZhó Spa in Bluff, Utah, you can maximize your wellness goals through a variety of luxurious spa treatments and experiences. HóZhó Spa sits at the doorstep of Bears Ears National Monument in the extreme southeastern corner of Utah and draws inspiration from its natural surroundings and regional culture.
Similar to stepping out into nature and being present in wild places, HóZhó Spa can help you prioritize self-care and achieve a healthy, balanced life. HóZhó is a sacred concept in the Diné's (Navajo) harmonious way of being. This Navajo-language word means a lot to its Native speakers, but in a simplified form, it represents concepts of balance and beauty. HóZhó Spa represents this concept with grace and appreciation in its unique treatments and invites guests to pursue their self-care goals by booking a visit at one of Utah's top spas.
Let's explore some of the ways this top Southern Utah spa resort can help you achieve balance through self-care this year:
Stress Relief
One of the most common reasons people seek out self-care is to relieve stress. At HóZhó Spa, you can achieve stress relief through a variety of treatments, such as the Turquoise Sage Full Body Massage. A top experience among Southern Utah spa treatments, the massage uses fragrant sage both in the blend of Arnica oils and body butter applied to the body and in the burning of sage to conclude the treatment, relaxing your mind and focusing your energy.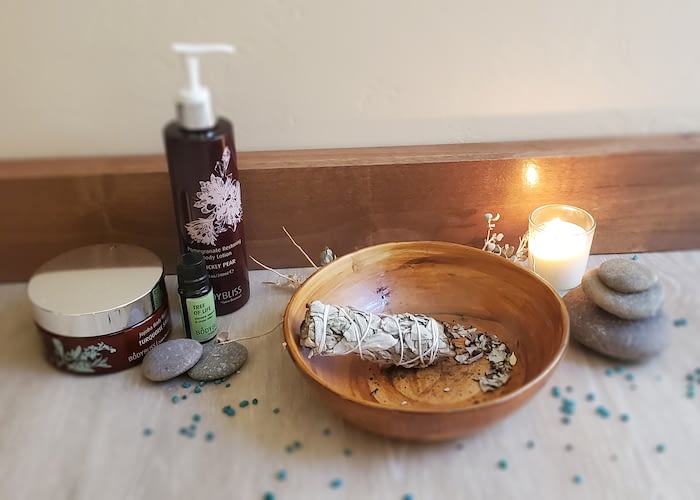 Relaxation and Mindfulness
Two more key component of self-care are relaxation and mindfulness. At HóZhó Spa, you can unwind and relax with a full suite of treatments. That said, many will point to the San Juan River Stone Massage as a must-book self-care experience thanks to its ability to ease muscle stiffness, increase circulation, and flush out toxins. Add Swedish massage technique and you're 90 minutes away from better attention and an important step towards restoring your sense of inner well-being.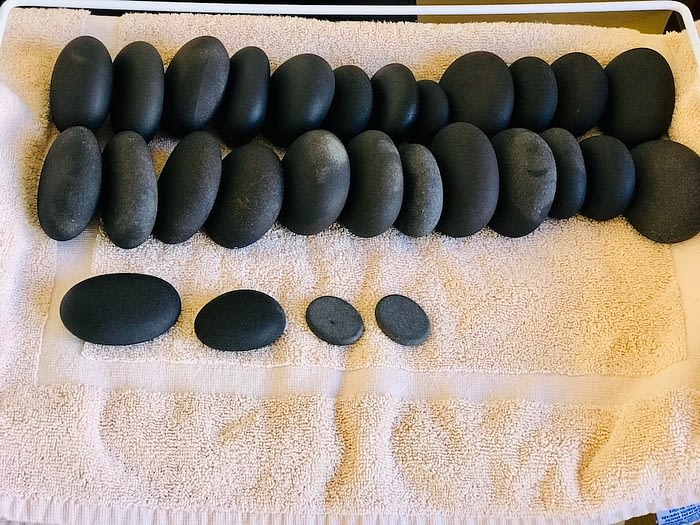 Wellness
Finally, achieving wellness is a key component of self-care. HóZhó Spa's Body Glow Treatment prioritizes a sense of wellness though a full-body dry brushing to increase blood flow, a Gua Sha massage technique to detoxify, and relaxing Swedish massage customized to your preference. For focused wellness, facial care treatments use organic botanicals to improve skin health while nail treatments—manicures, pedicures, or mani-pedi combos—will complete the self-care with the ultimate gift to yourself
To summarize, self-care is essential for achieving a healthy, balanced life, and one of the best ways to achieve self-care goals is to escape to nature and indulge in spa treatments. At HóZhó Spa, you can achieve stress relief, relaxation, mindfulness, and wellness through a variety of treatments and experiences. So why not prioritize your own well-being and plan your escape to HóZhó Spa today?
View our online spa menu here, then click Book Now to browse treatments by massage therapist and availability.