HóZhó: for Men
A spa day for men? Maybe you crushed 40 miles backpacking through remote wilderness or wrapped an adventurous week on the San Juan River. Or maybe you're a hero dad who patiently helped guide your family the 1.5 miles to Mule Canyon Towers and back, ever vigilant for rattlesnakes. In all instances, the answer is, yes: you deserve the relaxation and restoration that comes from the "spa" portion of a trip to a top Utah resort and spa.
For that matter, the stress and exertion of your day-to-day grind has probably earned you a trip to the spa.
Why? Balance, peace, harmony. These are some of the ways of understanding the Diné (Navajo) way of life from which the HóZhó Spa at Bluff Dwellings Resort gets its name. Add to all that the physical restorative powers and mental rejuvenation of custom spa treatments and you're well on your way to relieving sore muscles or promoting a sense of wellness.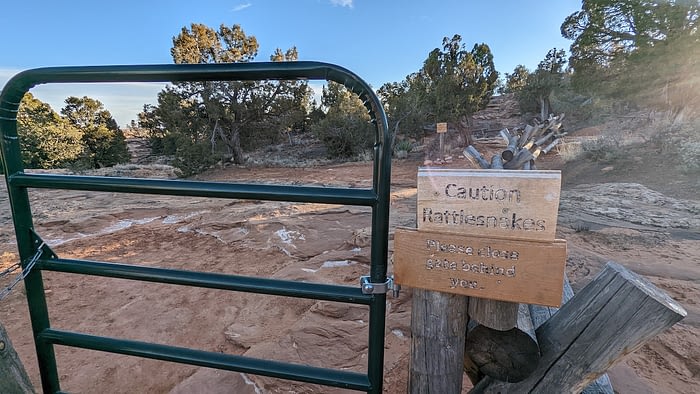 Breaking Down Barriers
Spa visits have been going up in the United States annually since 2009, other than the dip during the pandemic. Among those visits, more and more men are visiting spas to the point where today, nearly as many men as women are enjoying the benefits of spa treatments. Compare that to the less than 30% back in 2004–05 of spa visits that were booked by men, and it's clear that this "revolution in self-care" has found a home among men. That said, there remain some barriers to men booking spa appointments that HóZhó Spa can help you overcome. These include:
The perception of spa treatments as feminine. Some men associate spa treatments with femininity and may feel out of place in a spa environment. HóZhó Spa draws its inspiration locally, from the red rock landscapes to Native American art, creating an ambiance that is soothing and welcoming to everyone. Moreover, our body treatments are rich in Southwestern U.S. native botanicals with Indigenous-inspired oils and body butters that aren't overly flowery. Rather, they're chosen for their traditional benefits of relieving inflammation, reducing pains, and promoting healing, which all sounds pretty good after a long hike.

Where to start: The Gua Sha Facial that uses a special stone to slay toxins in your face.

Lack of knowledge or interest in spa treatments. Some of you may not be aware of the benefits of spa treatments or may not have a strong interest in pursuing wellness. The team at HóZhó Spa is here to answer your questions and find the right spa treatment for you. While we believe in the restorative power of our treatments, you can take comfort knowing more and more men have discovered what women have long understood about the spa and.

Where to start: a San Juan River Stone Massage because using rocks to ease your stiff back, well, kind of rocks.

Cost. Some may perceive spa treatments as expensive or luxurious, and may not be willing to spend the money on such experiences. It's true, spa visits can feel indulgent, but that's often because too many of us are not accustomed to slowing down and taking care of ourselves. If you approach your spa treatment with a wellness mindset (known in some pop culture circles as "Treat yo' self"), you will find it easy to relax and enjoy the full benefit of your treatment.

Where to start: ease into it with a manicure for your gnarly mitts.

Time constraints: busy schedules and competing priorities can make it difficult for men to find the time to book and attend spa appointments. Luckily, you're on vacation and at a Utah resort and spa no less! (Or lucky enough to be part of a group retreat or wedding party who had the good sense to book at Bluff Dwellings.) You've put in the effort to get the time off and travel here, you deserve a time out from your itinerary to visit HóZhó Spa.

Where to start: A 90-minute Turquoise Sage Full Body Massage because, again, you're on vacation and you should take the time.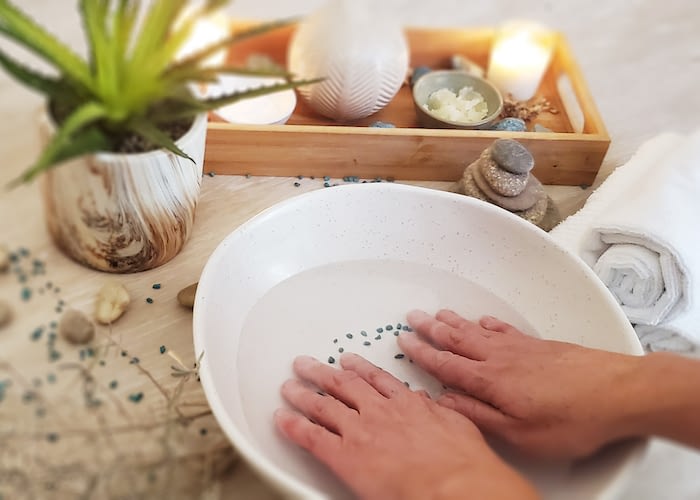 Wellness is the New Manliness
OK, that's pushing it. But why book a spa treatment when visiting Bears Ears and Bluff, Utah? It will give you time to recover, reflect, and remember. When building your trip itinerary, it's tempting to pack in as much as you can, racing from place to place to try to see it all.
While Bluff is small, the lands that surround it are vast.
One thing you should know coming in is that you cannot see it all on one trip. (Indeed, it can be so overwhelming, many find better success booking guided hikes and excursions with local outfitters like Wild Expeditions to get knowledgeable deep dives into one or two areas.)
When you set up a base camp at Bluff Dwellings Resort and Spa (or even add a couple of room nights to your camping trip to get the best of both worlds), it's a smart investment in yourself to reserve time for a spa visit, whether that's just for you, a couple's spa package to round out your Utah adventure travel, or even booking alternating spa visits while your partner watches the kids.
Book at a Top Utah Resort and Spa
To summarize, HóZhó Spa translates to peace, balance, and harmony. For you, that can mean:
Health and wellness benefits such as stress relief, improved sleep, and increased energy levels.
Perfect complement to physical fitness goals, when paired with your outdoor adventures or visits to our gym.
Relaxation and self-care to improve your overall well-being and sense of a more complete vacation.
If you have questions about a spa visit, you can always drop us a message. It is our top priority that feel comfortable booking and we can help point you toward the right treatment for you, whether it's your first spa visit ever or just your visit time visiting the HóZhó Spa.
Browse our spa menu and click book to search treatments and availability. While booking in advance helps ensure you receive the treatment and time you want, we also have walk-in availability most weekends to serve our visitors whose schedules open up or otherwise discover an impromptu need for self-care and well-being.