Bears Ears Nights
Words and Photos: Jan Noirot
I shrug on my pack, feeling slightly awkward beneath its unbalanced weight due to the tripod that I have strapped on for my photo shoot. It is dark. I turn to the east and spot the dark silhouette of Sleeping Ute Mountain, his profile against the burnt umber of the pre-dawn light looking very much like his name. I face back toward my destination, trying to still my beating heart of its fear of things that go bump in the night.
I am very familiar with this canyon and my destination, as I may have been here fifty to a hundred times. I remind myself of that and try to be logical that I am far safer here than the many campuses I trekked late at night, or the many corporate parking lots that I hustled across to my car. Let me orient you to my experience: I am on a nighttime hike in Bears Ears National Monument. (Details on Bears Ears camping at the end of the story.)
Switching my headlamp on, I start up the trail, my feet soon finding their rhythm. My heart calms as the canyon starts to reveal itself to me. I see kangaroo rat tracks in the snow. The frost on the sage sparkles in my headlamp and the four-wing salt-brush pods look like miniature galaxies. An owl hoots up the canyon. I see tracks of the day hikers from the day before. The night is magical.
I am here to photograph an oft-photographed ruin, but with the fresh perspective of a winter solstice sunrise. Research of my photo-apps suggested it could be a cool shot. I had come the year before but wasn't in quite the right place, so the photographs were not quite right. I am here to try again.
Glancing up at the canyon rim, I just catch the trail of a shooting star as it dissipates, seemingly into the cliff. I smile. It reminds me of a family that I took out to Valley of the Gods. They flew in on a corporate jet from the east coast and the parents wanted the kids to see what the western night skies looked like. They were stressed. As we drove, the kids were cranky and on their phones in the backseat. Mom was silent and dad was still bustling with the energy of a high-power CEO.
We laid out a blanket and as night vision kicked in, everyone started spotting constellations and seeing stars that aren't there in the east coast humidity or were obscured by light pollution. The gigantic stone monoliths nearby rose up tall against a surprisingly bright milky-way, and we had a surprise appearance of the space station. By the time everyone loaded back into the van, everyone had a smile, breathing had slowed, and the phones were off.

As familiar as this canyon is, I still check my tracker app just to make sure that I haven't missed my destination. This is a smallish canyon that hems me in on both sides, so there is little chance that I will go wrong. That is not the case for most of the Bears Ears area.
Night hiking can be extremely difficult—even dangerous, without the right preparation, wayfinding skill, and care. It is easy to miss a turn, even on a well-marked trail. One hundred steps can seem like half of a mile. A flashlight or headlamp can make it seem as though you are traveling at warp speed. The terrain and vegetation force a non-linear path, so almost everyone tends to pull one direction or another. I know this from experience.
One time, a deputy and I got caught after dark while tracking a lost person (someone else found that person on the other end of their tracks). We had made the rather novice mistake of starting our trackers where we first spotted tracks, and not where we parked our cars. We knew we parked on a north-south road to the east of us. So, we headed east.
The deputy asked a fellow searcher who was with the vehicles to run the sirens and honk the horns. We heard the sounds, but it was not helpful. As we moved across the terrain and were in different locations, the sound channeled left and right by almost a semi-circle. Fortunately, the night was clear, and we could keep the north star to our left. The deputy tended to pull left on his zigs around the cedars and I tended to pull right, so we came out right at our cars.
Back in the canyon, I notice a change. As my destination nears, I realize that I no longer need my headlamp and reach up to turn it off, almost disappointed to say goodbye to the night. Dawn has its own kind of magic, though, and I start unfolding my tripod to prepare for the sliver of a moment for my shot.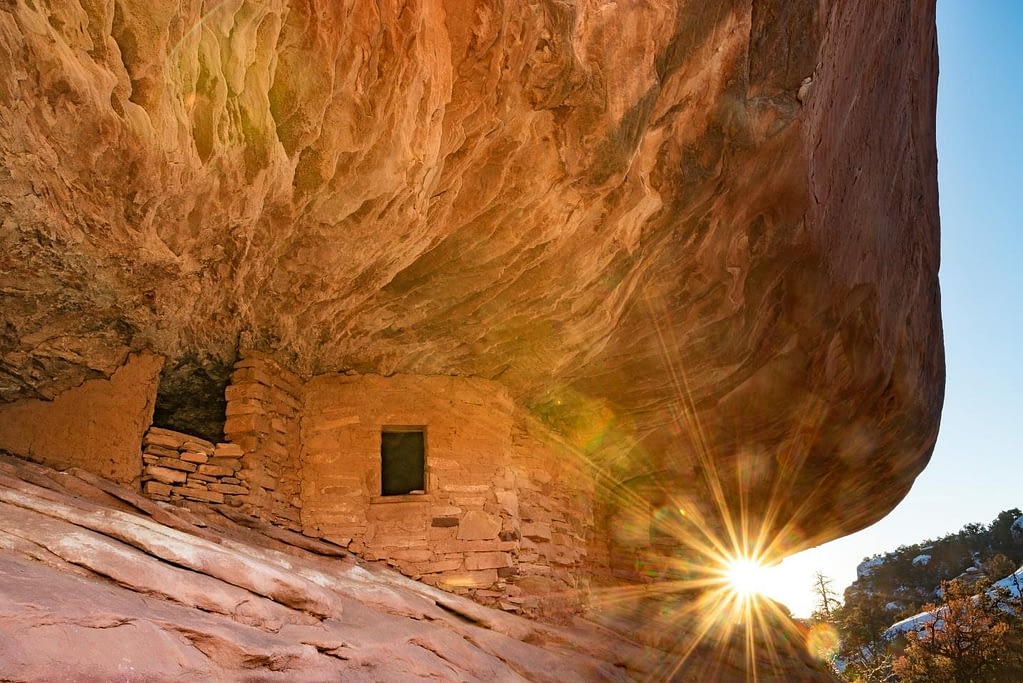 How to Experience Bears Ears at Night
First-time visitors to Bears Ears National Monument should plan their trip carefully, recognizing the land is very rugged, remote, expansive, and despite its rocky exterior, often very fragile. The vast majority of visitors will want to explore by day. In fact, hiking alone in the high country desert of southeastern Utah is not advisable if you do not have experience or are unfamiliar with the terrain. Do your research and remember to Leave No Trace and Visit With Respect, especially if you opt to camp on Bears Ears public lands. Either way, consider booking a guided adventure. Guide services such as Wild Expeditions can help you experience this treasured landscape at an adventure level suited to you and your fellow travelers and so with four core values: enjoy, educate, preserve, and protect.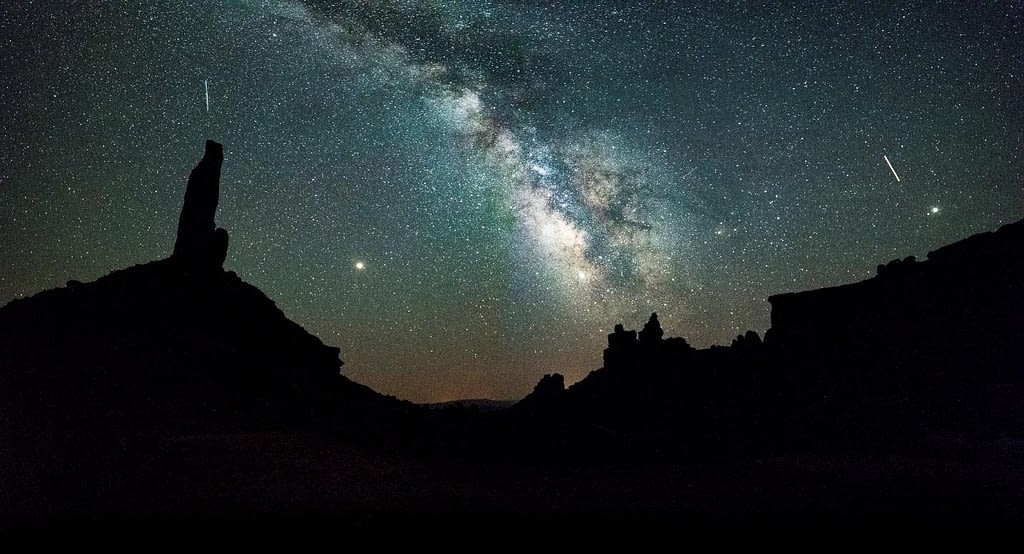 Bears Ears Starry Skies
Looking for dark skies? Neighboring Hovenweep and Natural Bridges national monuments are both accredited by the International Dark Sky-Association as official Dark Sky Parks. That means the parks have taken steps to protect the dark sky experience through efforts like installing good outdoor lighting and providing dark sky programs for visitors. And since these two monuments are virtual bookends to Bears Ears National Monument, visitors can expect pristine dark skies throughout the region. Check with your guides or hosts at Bluff Dwellings for safe dark sky viewing locations nearby.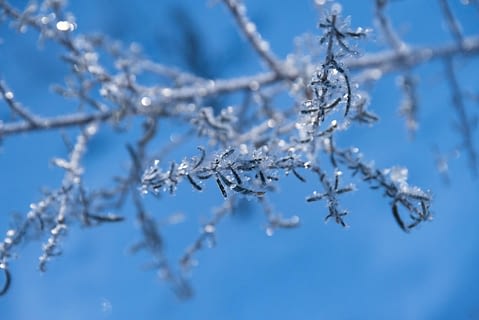 More on Bears Ears Camping
Given the rugged expanse of Bears Ears National Monument, no doubt many first time visitors will appreciate guided experiences into the wilderness matched with the accommodations and amenities of Bluff Dwellings Resort and Spa.
But what about camping in Bears Ears National Monument? Some of the best planned trips combine both experiences. Two or three nights outdoors under the stars plus two or three nights relaxing at Bluff Dwellings.
At 1.36 million acres, there are no shortage of places to camp in Bears Ears National Monument, especially for backpackers (with permits) hiking their way deep into the wilderness areas. There are also plenty of options for car and RV campers, especially for those who have the supplies, knowledge, and preparation to rough it by "boondocking" at dispersed sites. It's a rugged, unplugged experience to match the monument's wild and remote character. Lower Butler Wash, Cigarette Springs, Valley of the Gods. Check management sites closely for permit requirements.
There are also a few established public campgrounds in the Manti La-Sal National Forest and Bureau of Land Management areas of the monument. The most well known are Sand Island on the south side near Bluff and the partially developed site at Comb Wash Camping Area. Nearby Natural Bridges and Hovenweep national monuments as well as Goosenecks State Parks also have established campground options. Note: "Established" can mean fire-rings (check current local fire conditions and restrictions before using), picnic tables, and pit or flush toilets, but sites will vary. Look to private RV parks for hookups.